Are you looking for counselling or hypnotherapy - someone to listen to, to help you make sense of things? Face to face, video or phone.
Are you anxious, scared, feeling depressed or stressed? Not sure who to turn to? Maybe I can help.

Has life become too much lately? Lets face it, you don't look for a counsellor if you are feeling great.

Please don't be scared. Talking to someone can really help. I work in a very gentle, approachable way which clients tell me helps.

You've taken the first step - now get in touch, let's have a chat and see if counselling might help.
Counselling in Plymouth area or South Hams- Wembury
Are you looking for counselling or supervision in the Plymouth area?

Would you like to have counselling but not sure where to turn or worried about speaking to someone you don't know? Would you prefer to speak to someone from your own home? I can offer online (zoom) or telephone counselling if you don't want to meet face to face.

Would it help to have a safe space to talk and try and make sense of what is going on for you?
Could you benefit from a place to take some time-out?
Explore your thoughts and feelings?
Find some clarity in the confusion?

If you answered yes to any of these, then counselling may be a way forward.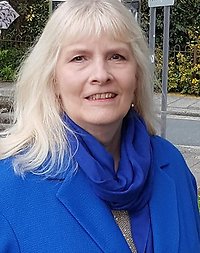 My name is Rowena Slater, I'm an experienced counsellor and supervisor working in Wembury, near Plymouth, Devon.
I am committed to providing counselling to both adults and young people in a safe, confidential and non-judgemental environment.

I don't expect you to take my word for it. I offer a free, no commitment 30 minute introductory session so you can find out about counselling and how I work. Interested? Then email or phone me to arrange a convenient time to meet.

Counselling is a collaborative process between the therapist and client. This can be 'open-ended' or for a set number of sessions or an agreed time period. For example, counselling at a GP practice is usually for approximately 6 sessions, where the focus would be on a specific issue. However, in private practice there is much more flexibility. You (the client) may opt for a set number of sessions, or as time goes on, you may decide to stay in counselling for a longer period of time to work through other issues which arise. This is negotiable between the counsellor and client, and can be changed at any time.

The aim of the counsellor and the counselling process is to enable you, the client to enhance your life and to live it more fully. If you are struggling with anxiety, depression, relationships, stress or any number of other difficulties, counselling may be able to help you.

I am experienced in helping clients who have experienced difficulties with :

Stress
Relationships
Panic Attacks
Anxiety
Bereavement
Redundancy
Depression
Addictions.

Supervision - Are you a therapist or trainee counsellor in the Plymouth or south Devon area looking for supervision? I am an experienced supervisor working from a person centred perspective but also have experience of CBT, psychodynamic and integrative models. I also offer supervision/continued professional development to other professionals such as General Practitioners or Social Workers. Again, I offer a free 30 minute session so we can meet and decide if we can work together.

My practice is in the village of Wembury, in south Devon. I work in a purpose built log cabin. Wembury is in easy reach of central Plymouth (10 minutes by car), Plympton and Plymstock. There is parking directly outside and the road is on a main bus route into Plymouth.